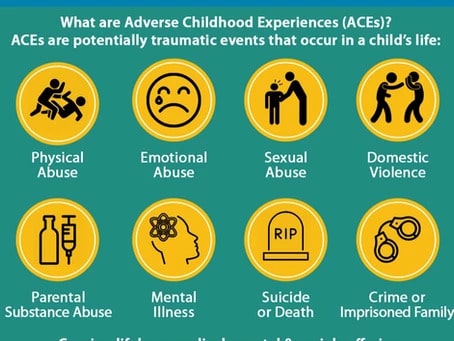 19 Oct

What did the Adverse Childhood Experiences study (ACES, found on the CDC.gov website) teach us?

Children are NOT resilient. For shame that the AFCCnet.org of colluding psychologists, attorneys, judges, social workers, therapists, custody evaluators, etc.  etc have been able to claim this for so long in order to sustain their 50 billion dollar a year industry. The family and juvenile dependency courts, in collusion with the AFCCnet, have been separating young children from the ones that love them, without warrant, for at least half of a century. Help us give parents jury trial rights.  Parents know that many young toddlers feel like they can barely sustain the loss of their binky or their favorite blankie. The village that surrounds parents should be a layer of protection against the family and juvenile courts unwarranted governmental interference in their families.  Join RaiseYourRights.org today to give parents jury trial rights similar to what Texas parents have. 

A child's mind does what needs to be done in order for the child to survive the overwhelming loss of someone he/she loved. A child's mind will do what needs to be done so that the rest of the child's body keeps functioning. It is why we find toddlers virtually physically unharmed days after they went missing alone in unpopulated areas. 

A child's mind doesn't sustain loss very well and it needs to be taught how to adapt to accept it. That takes years of maturity. A young child's unsophisticated mind can split him/her apart, burying away the pain caused by the family and juvenile dependency courts separating them from one(s) that he/she loved. Psychologists actually call it "splitting" of the mind. AFCC psychologists have tests, such as the Parental Acceptance-Rejection Questionnaire and the Bene-Anthony Family Relations Test, to determine the level of the "splitting". Seriously, how effective do you think these tests are when it actually matters? Especially administered to a young child? Those tests can't even begin to measure the future effects of the loss. Ridiculous. 

You can take the ACES study yourself. It can be found on the CDC.gov website.