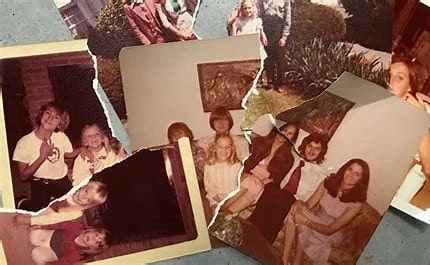 20 Nov

Has the dysfunction in families resulting from CA "family" courts been noticed by other countries?

Estrangement of family members from each other has become a crises here in the US, as a directly result of our family and juvenile dependency courts, leading to a loss that is unfathomable to other countries who value family and extended family, listen here. We need to focus on what works to settle these cases out of court. Jury trial rights in both our criminal and civil judicial courtrooms, work in order to #PromoteSettlement.

In Mexico, the Los Angeles Times recently reported that, Julio Manuel Reyes Zuniga, from his Santa Martha Acatitla, Mexico City prison cell had dialed families in Southern California, told them a loved one had been abducted and demanded a ransom. The families paid cash, wired money and handed over expensive electronics to Zuniga's accomplice. Zuniga, who was already in prison for more than one murder, pleaded not guilty to extortion in a Los Angeles federal court. The questions I am sure you asked yourself were, "How did Zuniga get the phone to make these calls to Southern California parents in the first place?" but more importantly, "Why couldn't the parent(s) simply contact the supposed missing loved one, or their friends and family, and get a response?" Noticeable estrangements inside an American family through social media, makes the missing members easy targets.

What about Mexico's family court system? A judge "normally awards patria potestad to both parents upon divorce, and only in extreme cases, usually based on lifestyle, is one parent deprived of parental authority." Maybe California should take cues from Mexico's family court system in order to #PromoteSettlement?

The English standard is to not do anything or to avoid unwarranted governmental interference in families, #PreventUGI, The Children Act of 1989 says "A judge shall not make an order unless it considers that doing so would be better for the child than making no order at all."

In Australia, the federal government recently launched a second inquiry into its family law system, after the first inquiry recommended sweeping changes or even scrapping the whole system in order to #ResolveConflictQuickly. We think they should kick out the Association of Family and Conciliation Courts out of Australia first. The AFCC members are the masterminds behind increasing conflict in family law cases in order to extract as much money from parents as possible, #NoAFCC.

What our federal government, made up of state representatives, can't yet see is that our state run family and juvenile dependency court systems are the worst in the world, even though arguably, they are the most important judicial systems in our nation. Even India has a growing number of advocates trying to prevent our US dependency courts from perverting their country, see here.  Attorney Suranya Aiyar's laureate acceptance speech correctly focused on asking India to refuse to adopt our methods used in our juvenile dependency courts in order to #PreventUGI.