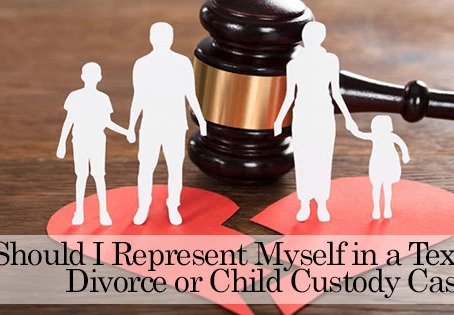 05 Oct

Aren't bench trials by a judge, more cost effective, quicker, and both sides obtain better results?

Parents come to court with full legal rights to, or custody of, their child(ren). Hopefully, they settle out of court and leave court quickly without the need for a judge to assign a percentage of ownership to either one of them, somewhere between 0% and 100%. Jury trials help to promote settlement in all aspects of the judicial branch of government. No one (or almost no one) actually wants to need to resort to a jury trial. Settlements are significantly less stressful than going to trial, attorney fees and other costs are significantly reduced by avoiding trial, custody matters are usually resolved much more quickly than going to trial, and settlements last longer than court orders, and remain private between the parents in most instances, #PromoteSettlement, #EndFalseAllegations, #ResolveConflictQuickly, #PreventUGI.

Let's all keep in mind, as well, that most foster children who are able to get a driver's license, get a car, and get a job, are no longer under the control of a judge. Thus it makes sense to settle family law matters quickly and efficiently with older children involved. Teenagers will often settle the matter themselves, if their parents cannot, by simply refusing to obey arbitrarily made court orders by a judge that don't take into account their daily lives.

However, what if the other side still wants to take legal rights of your child away from you? Only in Texas, can a fit parent, with no evidence of abuse or risk factors, look back at the judge and opposing party and say "Jury". In a well known family law case, the father essentially refused to be controlled by the Texas family law system. He hired a criminal attorney with jury experience for $2,500 and obtained favorable results from the jury ending the conflict surrounding legal rights to his children, #ResolveConflictQuickly.

In two other, well known, super rare, Texas family cases that failed to settle, Alex Jones vs Kelly Jones, and Jeff Younger vs. Anne Georgulas, MD the jury predictably said "NO" to terminating these mothers legal rights to their children. Their respective judges simply refused to re-examine their cases and we will most likely not hear from all four individuals again. Their family law cases could have been resolved much quicker but all four of these parents had resources. Jeff Younger also was given donations for his attorney fees after falsely claiming that a jury tried to order a sex change for one of his sons. I am not kidding.