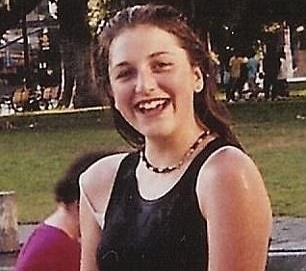 30 May

Santa Clara County Is A Big Reason Why Parent Need Jury Trial Rights

Santa Clara County (SCC) is a big reason why parents need jury trial rights. SCC is an extremely wealthy county and professionals employed by judges to help make decisions to terminate a parent's rights, or custody, of their child(ren), want to get paid. They want to get paid well. The collusion between judges and custody evaluators, attorneys appointed to represent minor children, therapists, private judges, psychologists, therapists, etc., is rampant in SCC. This collusion started in SCC, and Los Angeles County, but then grew into what is now known as the international Association of Family and Conciliation Courts, or the AFCCnet, which is anything but "conciliatory". Most AFCC members, who aren't judges, don't make money unless they are appointed by a judge to "evaluate" parents and their custody or legal rights to their child(ren). 

Parents' very own attorneys convince them to use an AFCC witness. Very well paid attorneys, who used AFCC members in the past, then become judges with full retirements. These new judges also force parents to use the same AFCC members they used (as attorneys) against a targeted parent and also force him/her to pay for their specially chosen AFCC member's witness "services".  

It is a VERY profitable racket.

Let me give you a few examples of how Santa Clara County, SCC, family and juvenile dependency courts has decimated families.

Audrie Pott

The first well known one is Audrie Pott of the Nexflix hit "documentary" Audrie and Daisy. Audrie's biological father is Michael Lazarin. The Pott parents, or their lawyer, claim that Audrie was not Michael's biological daughter even though he raised her until she was through kindergarten and she is a "Mexican" (check her birth certificate). He lost his legal rights to her because an SCC judge stated that he hadn't formally timely claimed those rights while in a relationship with Audrie's married mother. I am not kidding. Audrie grew up without a parent who loved her. By the time Audrie was in high school, she had been estranged from Michael, her parents had taken off her door, refused to listen to her, and Audrie had no one left to help her.  She chose to commit suicide instead of reaching out to someone who might have been able to save her. Audrie's biological father is still fighting for justice against this unjust law that terminates parental rights and to give Audrie a voice.

Alycia Mesiti

Alycia was only 14 years-old when she was raped and murdered by her own father on what was believed to be August 13, 2006. Alycia's Mom had custody taken from her for showing "signs" of depression while her father, Mark Mesiti, was withholding tens of thousands of dollars in child support payments and selling drugs for a living. Mark touted the new mantra of "shared custody" with the full knowledge he just really wanted to stop accumulating child support debt for Alycia and her brother. The SCC Courts used their own "professional" witnesses to testify against Alycia's Mom and giving her legal rights of Alycia and her brother to Mark. Mark had an attorney, Alycia's Mom did not, enough said. 

Mark immediately moved Alycia and her brother to Ceres, in Stanislaus County and started the alienation of them from their mother and extended family. You can read from our blogs that it takes less that two years to alienate a teenager.

Mark had a long previous criminal record. Mark had been convicted of several charges including drunk driving and bank fraud. He also had a domestic violence charge, for which he ended up accepting a plea deal and was ordered to attend anger management classes. 

After Alycia disappeared, no one on Mark's side of the family looked for Alycia even though their combined resources far outweighed Alycia's Mom's resources. Alycia's Mom was dismissed and demeaned in her search for Alycia's body but she never gave up. She finally convinced a Stanislaus County detective to dig up Mark's backyard after he had vacated the property. They found Alycia and "there was nothing left of her".

Not so, honey, not so….. Just a few years ago, the Stanislaus County DA (DA's know the damage these "family" courts have done to society) told Mark's jury that Stanislaus County wanted Mark put to death, but Mark took a life sentence instead. The picture on this blog is Alycia.