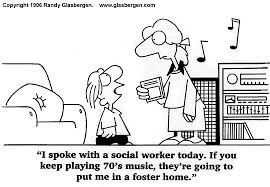 31 Oct

Why are so many parents and grandparents complaining about social workers employed by CPS?

First of all, when a governmental agency, like CPS, stays the same in every state but changes its name over and over again, you can assume they same thing you can assume when a private company does this…something is very wrong. Child Protective Services, CPS, changed its name in all 50 states, each one trying to sound different than other states, and is now known as Social Services, the Department of Social Services (DSS), the Department of Child Services (DCS), Department of Child Safety (DCS), Department of Child Protection Services (DCPS), Department of Child & Family Services (DCFS), Department of Children and Families (DCF), Department for Children and Families, (DCF) Division of Family and Children Services (DFCS), Child and Family Services Agency (CFSA), Department of Family and Protective Services (DFPS), Department of Human Resources (DHR), Department of Human Services (DHS), Department of Health and Social Services (DHSS), Department of Health and Welfare (DHW), Department of Public Health and Human Services (DPHHS), Department of Health and Human Services (DHHS), Department of Services for Children, Youth and their Families (DSCYF), Department of Job and Family Services (DJFS), Office of Children and Family Services (OCFS)……..you get the picture.

What is the real problem? I like to call it the One Bad Apple rule. Whether that person is the one heading up the agency, or the one embedded with longevity deep inside the organization, or someone who just started they can do a lot of damage in this very powerful governmental role to destroy families. A role that comes with immunity. See this TedX talk by Molly McGrath Tierney. She was able to come into one of these agencies with fresh eyes and turn things around and then find out what happened to her.

More importantly what is the real problem? It is the low low standard of evidence "Best Interest of the Child" that allows evidence into family and juvenile dependency courts that otherwise would never have made it passed the initial review stage.

What is being done to correct this problem? Santa Clara County is trying to expand the role of public school teachers to include the work of a social worker, see here. PerNina Iyengar, Chair, the School-Based Approach Task Force (SBA) is a "school-based approach to preventing and responding to child abuse. SBA will initially focus on middle schools in zip codes reporting the highest incidence of entries into foster care." As a credentialed high school math teacher, I don't think this is a good idea at all for a large variety of reasons, mostly because I want to #PreventUGI (unwarranted governmental interference) in families and not expand it.