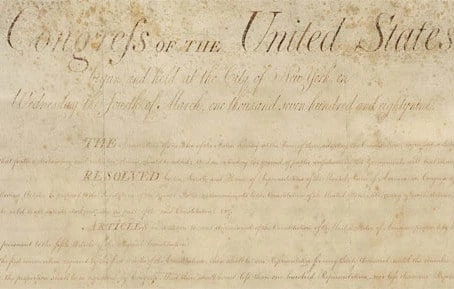 05 Oct

What is RaiseYourRights doing to stop the family court and juvenile dependency court crises?

If your case fails to settle and instead it goes to trial, the person that matters the most is the decision maker or the "fact finder(s)". The California decision maker, or the fact finder, is your judge. The fact finder is not the court of social media, not your side of the story, not your attorney, not your state's social worker, not your child, not your parents, not your ex, not your in-law, not your friend or neighbor, etc.. Only a handful of states have a jury option in their juvenile dependency courts that parents can use as the "fact finder" in their juvenile dependency courts. Texas is the only state that gives parents a jury option in its' family courts as a "Matter of Right" as well as its juvenile dependency courts. We are hopeful that California will be next.

How do United State citizens remain free from family and juvenile dependency court judges' unwarranted governmental interference in their children's lives? Voting rights and jury trial rights. Per Judge Byron White of the US Supreme Court, juries guard against a judge's use of arbitrary power under a vague low standard of evidence, "Best Interest of the Child". Juries act as a layer of protection for parents against overzealous, over conditioned, mistaken, or biased responses of family and juvenile dependency court judges. Juries avail litigants of the common sense judgment of their community. The mere threat of a jury trial promotes settlement and reduces unwarranted governmental interference (aka UGI). We are seeing far more family court cases being settled out of court as a direct result of RaiseYourRights.org educating the general public that they do not have jury trial rights in these California courts. 

We have also been educating parents that when they are summoned into these courts, the AFCC (Association of Family and Conciliation Court net of colluding judges, attorneys, psychologists, child custody evaluators, etc) WILL take over and the AFCC has a singular goal of depleting each parent's assets. 

In the juvenile dependency courts, RaiseYourRights.org is seeing the effects of the new Family First Prevention Services Act. We are doing our best to educate parents brought into these courts to utilize their extended family as much as possible to take the focus off of them. We are rapidly gaining support for jury trial rights in these courts where parents often have no opportunity for a fair trial. 

Only parents in Texas have jury trial rights in both their family and juvenile dependency courts and their statistics far outshine California's societal woes because they settle far more family court cases out of court than in California. Since 2016 we have made valid attempts to place a citizen's initiative on the California November ballot for parents to have jury trial rights in this state similar to what Texas parents enjoy. For 2020, we obviously weren't on your November ballot along with the 12 that are there. So jury trial rights for parents weren't an option for you to vote on.

The combined total spent on these 12 propositions was $633,733,084 or a $150 million increase from the 2018 November ballot. There has never been this much money spent on special interests before in the history of California. We are not seeking a special interest. California can't grant a single jury trial right to even one parent in a family or juvenile dependency court, as a "Matter of Right", without granting this same right for all.  

We are certain that the vast majority of parents will waive their (non-existent) jury trial rights and agree to a settlement or agree to allowing a judge to decide their case, just like in our criminal and civil courts. The mere threat of a jury trial prevents unwarranted governmental interference (UGI). Jury trial rights promote settlement and reduce false allegations. Jury trial rights save the taxpayers' money. Our fiscal impact report prepared by the California Legislative Analyst Office clearly stated that giving parents jury trial rights could save the taxpayers a considerable amount of money by promoting settlement outside of those courtrooms. We don't have millions to spend. Instead, we are counting on your support by subscribing to our website and then signing our petition when it is cleared for circulation through the California Office of teh Attorney General.