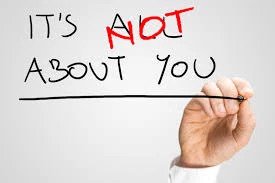 13 Dec

Should you voluntarily give up legal rights of your child to your ex or to the State of California?

No one can answer that for you. However, there is a big difference between an ex spouse (usually), and the State of California.

I just watched a drug addict Mom give up her legal rights of her minor son to her adult son in Disney's "Safety".  From the words of the main actor in the movie, "You're not the priority anymore". Oprah even did a short segment on the family.

Here is a secret oppressed people have learned, the government soon forgets about you. If you are faced with the termination of legal rights to your child, wouldn't you want to know where your child is? The Mom in the movie "Safety" knew where her youngest son was sleeping at night. After a few years, she still knew where her youngest son was. Today, the family is working with a private organization. One that helps to keep families together at risk of being split up because of drug abuse.

The State of California doesn't even know where far too many of the children, it has legal rights to, are anymore.