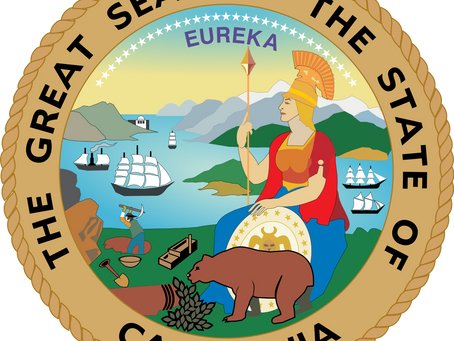 19 Nov

I see Judicial unwarranted government interference in families, what about the CA Executive branch?

Thank you for asking! RaiseYourRights was authorized to start gathering signatures on March 4, 2020, see here, by the CA Office of the Attorney General. However, on that same day Gov Newsom invoked the California Emergency Services Act (the "CESA") because of the Covid-19 crises. Grocery store clerks could still scan, bag and take your payment inside stores, but we were banned from gathering voter registered signatures outside the store. We were banned from asking you, in person, as a registered CA voter to support and sign our initiative so that all CA registered voters could decide if parents should have jury trial rights. California statutory elections law requires us to gather in person, "wet at one time" signatures from registered CA voters which we were banned from doing so we didn't make it on your November 2020 ballot. If you recall there were a dozen on it and approximately $785 million was spent advocating for or against them. RaiseYourRights is dedicated to bringing jury trial rights to voters on the November 2022 ballot in order to #PromoteSettlement, #EndFalseAllegations, #ResolveConflictQuickly, #PreventUGI (unwarranted governmental interference).

Gov Newsom, starting on March 4, 2020 invoked the CESA, and became California's Judicial branch and Legislative branch, in addition to already being California's Executive branch. He essentially became the entire State of California, almost as if he was its sole proprietor. How was that possible? In the most outrageous display of unwarranted governmental interference yet, "UGI" he made laws, he interpreted those laws and he signed those laws into action. He is now on his own restraining order, courtesy of Judge Sarah Heckman, of Sutter County, see here."The Governor takes the position the CESA's grant of authority to exercise 'all police power vested in the state,' allowing him to 'promulgate, issue, and enforce such orders and regulations as he deems necessary' authorizes him to legislate by unilaterally amending existing statutory law. Not only is this an active and ongoing controversy between the parties, but it is critically important one for the Judicial Branch to resolve."

Judge Heckman ordered that "Gavin Newsom, in his official capacity as Governor of the State of California is enjoined and prohibited from exercising any power under the California Emergency Services Act (Government Code 8550 et seq.) which amends, alters, or changes existing statutory law or makes new statutory law or legislative policy."

How will parents in family and juvenile dependency courts #PreventUGI? Jury trial rights to hold the judicial branch in check.