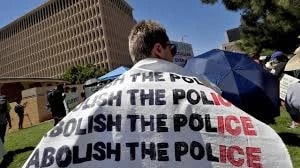 19 Dec

Will defunding the police and replacing them with social workers, ultimately require more police?

Too many social workers will cause more problems and they won't be able to find solutions for families in crisis. This will result in a need to increase our police force if social workers are sent out with the police to investigate calls for help.

How about if we send psychologists to respond to these calls instead of the police and offer their services? See here for the terrible things that are already happening because our local governments are sending out social workers to handle these calls.

Let's all remember that social workers collect evidence under a low standard "Best Interest of the Child" for family and juvenile dependency courts so they try to dig up evidence that wouldn't be admissible against a parent in regular civil or criminal court. Police know to collect evidence under a much higher standard. One of President Reagan's famous quotes was "The nine most terrifying words in the English language are: I'm from the government and I'm here to help".

Social workers don't cause parents to breathe a sigh of relief, they do the exact opposite. We want to #StopUGI, unwarranted governmental interference, not increase it.